Face Contouring
InMode's Evoke® face and neck treatments contour and improve skin texture and complexion so you can live your most beautiful life with reduced downtime and no visible scarring.
Body Contouring
InMode's Evolve® body contouring and remodeling treatments provide full body solutions without extensive surgery, reduced downtime and no visible scarring.
---
Evoke® Face Contouring
As we age, we lose the collagen which gives skin its tightness. Dr. Amber Bradshaw Whitear is a certified face and body contouring specialist in Utah and is proud to offer Evoke®, a skin tightening treatment which helps combat loose skin by stimulating new collagen formation. Here's more about how Evoke® works.
What is Evoke® Face Contouring?
Evoke® is the first and only hands-free facial contouring technology on the market. The device launched in January of 2020 and Dr. Bradshaw Whitear is excited to bring this innovative face and body contouring treatment to her practice in Utah.
How Does Evoke® Work?
Evoke® uses bipolar radiofrequency and artificial intelligence technology to precisely acquire, control, and extend time at therapeutic temperatures which deliver skin tightening and fat reduction on the neck and face. The temperature sensors in the Evoke® face tightening system measure the skin temperature one thousand time per second to ensure the procedure is both safe and effective.
Is Evoke® Face Contouring Painful or Uncomfortable?
Evoke® is not painful. This face tightening procedure causes a warming sensation like a warm facial. First the skin is cleansed with alcohol and ultrasound gel is applied to the skin. The treatment is done by applying a headset which contains the bipolar radiofrequency electrodes designed to tighten the skin. Our face and body contouring procedures in Utah take less than an hour start-to-finish and require no downtime.
Why Choose Evoke® Over Filler or Surgery?
Evoke®'s technology allows gradual, precise, and extended treatment of the lower face and neck in the therapeutic target temperature range. It's non-invasive and requires no downtime, making it an attractive option for people who do not want to undergo surgery.
Dermal filler in the lower face can be counterproductive, causing excess volume in the lower face. Evoke® reduces volume in the jowl area while lifting your cheekbones and contouring your jawline.
Call our office today to schedule a consultation for the Evoke® noninvasive jaw contouring treatment!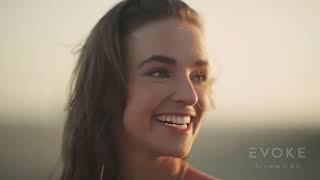 A New Innovation In Facial Remodeling | InMode Evoke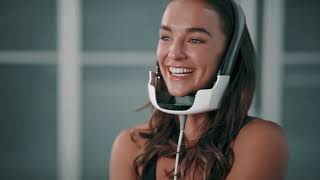 ANo Filter Needed | InMode Evoke & Evolve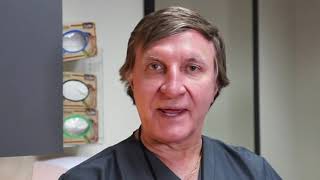 Watch Dr Rohrich showcase the new Evoke by InMode
Evolve® Body & Skin Contouring
Whether you've noticed stubborn fat accumulating on certain areas of your body or your weight loss journey has left you with sagging skin, we all know that tightening the body with diet and exercise alone is a struggle. What if there was a way to smooth out fat deposits while tightening and lifting your skin? There is!
Dr. Amber Bradshaw Whitear at Ogden Clinic is excited to provide you an innovative weight-loss procedure with the Evolve® system. Learn more here about how it works and whether you're a good candidate for treatment.
How Does Evolve® Work?
Evolve® technology relies on radio frequency (RF) energy to deliver heat and results. When applied by a professional, the RF energy in Evolve® delivers targeted fat reduction, skin tightening and cellulite reduction.
Evolve® can be used in many areas of the body. In fact, you might be able to target multiple body areas during a single session. Areas of the body that respond well to Evolve® technology include:
Abdomen
Arms
Hips
Thighs
Waist and flank
Evolve® by InMode comes in three different treatments: Evolve® Tite, Evolve® Trim and Evolve® Tone. While Evolve® Tite and Evolve® Trim rely on RF technology, Evolve® Tone uses electromagnetic technology.
Evolve® Treatment & Details
Evolve® treatments usually take between 15 and 60 minutes depending on the modality being used. The number of treatments can vary for each patient to achieve the desired result.
Have more questions about our body contouring and body sculpting treatments in Utah? Call our office today to schedule a consultation.
NEW TO OUR OFFICE: Evolve Transform®
We can now treat two body areas at once! Transform® uses Bipolar radiofrequency energy (RF) for deep heating of dermal and adipose tissue, plus electrical muscle stimulation (EMS) alternate to deliver a synergistic layering treatment—two powerful therapies at once. A great option for the abdomen, buttocks, love handles, and arms. Ask about Transform during your consultation!
Learn More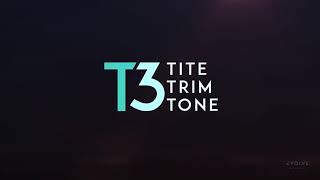 Evolve by InMode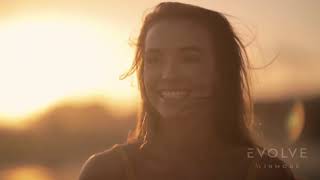 A New Evolution In Body Remodeling | InMode Evolve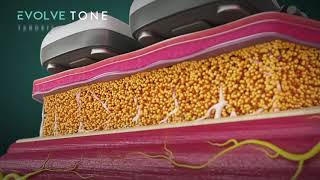 Evolve Animation with Description by InMode
Evoke and Evolve Pricing
Because Evoke and Evolve are elective procedures, they are not covered by insurance.
Pricing for Evolve (body remodeling):
A la carte option - $2,400
6 hour treatment package: Any body part with TRIM, TITE or TONE*
(*3-6 treatments in one area is recommended to see results)
-OR-
Monthly subscription (3-month minimum) - $1,000/month
1 hour treatment time a week
Pricing for Evoke (facial remodeling)
Chin treatment: $2000 for 6 treatments | $1000 for 3 treatments
Cheek treatment: $2400 for 6 treatments | $1200 for 3 treatments
Chin and cheeks: $3700 for 6 treatments | $2000 for 3 treatments
Patient Testimonials
This treatment is amazing!
The fat reduction is great, but the skin tightening is the best.
There is nothing else that can do what this can do- without pain or any scarring. I have had three treatments on my back and there is a big difference already.
I have lost inches and my clothing fits smoothly without any bulges.  I learned that my full result won't be reached for 90 days so I am even more excited to see the changes.
Love it! - CL
My experience with Evolve has been surprisingly pleasant! I was hesitant about it first because I had never had treatment like that before, and had heard that similar procedures didn't show results after one or two visits, which is typical. What sets Evolve apart from the rest is you DO notice results after the first visit.
I had my back done first and I noticed the band on my bra fit a little bit looser, and I didn't have such a harsh roll like I had previously. Then I had my stomach region done, which is my biggest insecurity. From wearing unflattering pants and leggings, to wearing looser fitting shirts because I didn't want to show it at all, I was very impressed with those results as well because I noticed I could button my pants up with more ease and I noticed when sitting down, that there wasn't as much of a pudge as I had normally noticed before. And both of those areas I had only one treatment and noticed results immediately!
The nice thing about Evolve is that you don't have to take any sort of time off for recovery, you can go back to your daily activities as soon as you are done with the procedure.
The staff is amazing and so sweet, and the experience is so nice. It almost feels like spa treatment in a way. I highly recommend Evolve to everyone I know that is wanting to get something similar done. - TM
I have done 2 evoke treatments on my double chin area so far. Immediately after the treatment, I can feel a difference in the tightness of the skin. It feels and looks smaller by the next day, even more so after my second treatment!
My double chin has always been a problem area for me and cause confidence issues and this treatment made me feel great about my chin for the first time in years!
I look forward to continuing treatments! - JR
I am loving the treatment I am doing!
I have always been self-conscious of how weak I look and the Evolve Tone has given me way more confidence than I thought I would have. I'm even starting to get abs!!
The staff is so awesome and making me feel confident and comfortable every time I come in! - LC
While initially skeptical, I decided to try the Evolve and Evoke procedures after I had a good experience with Votiva at this office. Kenna has been a great technician and has always been friendly, professional and knowledgeable throughout the process. She is an excellent representative of your clinic and conducts herself impeccably while developing good patient rapport. In short, she's an absolute delight.
I went into the process with realistic expectations and feel that they have been met. I've noticed my face and chin appear a bit more "sculpted" and the loose skin has become tighter. I should add that I've also been using the Alastin regularly, as Kenna recommended. My arms are less saggy, too, and I feel optimistic that with ongoing targeted exercise and heathy nutrition I can continue to firm up that area.
As someone who, like most women, constantly navigates internalized messaging of "my body isn't young/thin/good enough" with "my body is aging/healthy/strong AND IS good enough" it took some self reflection to consider why I was willing to spend the money and time on these processes. Ultimately it was because it is non-invasive, painless, subtle and I wasn't expecting a complete overhaul or makeover. I've come to accept that it's empowering for me to feel like I can improve how areas of my body look, while also acknowledging that it's the least interesting thing about me and I can continue to develop a well-rounded attitude toward aging.
This has been a worthwhile experience for me, and I'm pleased with my results.
Thank you - Kim